Chili and Paleo work extremely well together because it's a great way to mix a lot of meat with a lot of vegetables. The biggest change up to a traditional chili recipe is getting the beans out because there's no legumes when eating Paleo. Whenever I am craving a good hearty, soul-satisfying bowl of paleo chili, these are the recipes I make again and again. They also freeze very well, so make extra and freeze the leftovers for a quick meal later.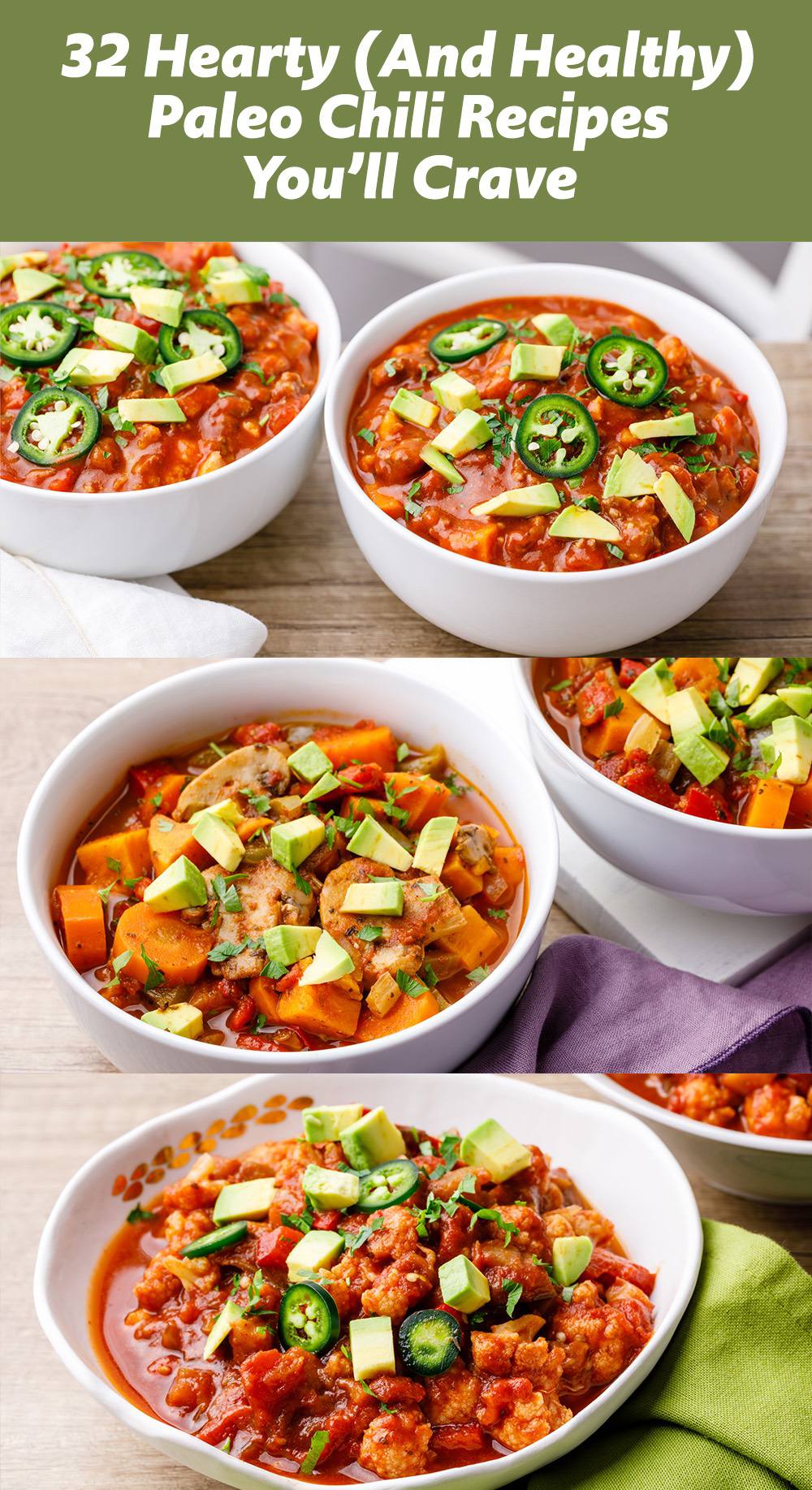 ---
---
---
---
---
---
---
---
---
---
---
---
---
---
---
---
---
---
---
---
---
---
---
---
---
---
---
---
---
---
---
---
(You may also like: 100 Best Paleo Diet Recipes)
32 Hearty (And Healthy) Paleo Chili Recipes You'll Crave
Jess (Paleo Grubs)
FEEDmyFIT is a meal delivery service company located in Meridian, Idaho that creates nutritious meals to fuel athletes and those looking for a healthy diet. The views and opinions expressed in this article are strictly those of its authors and were not written by FEEDmyFIT. This article was originally published by Paleo Grubs.