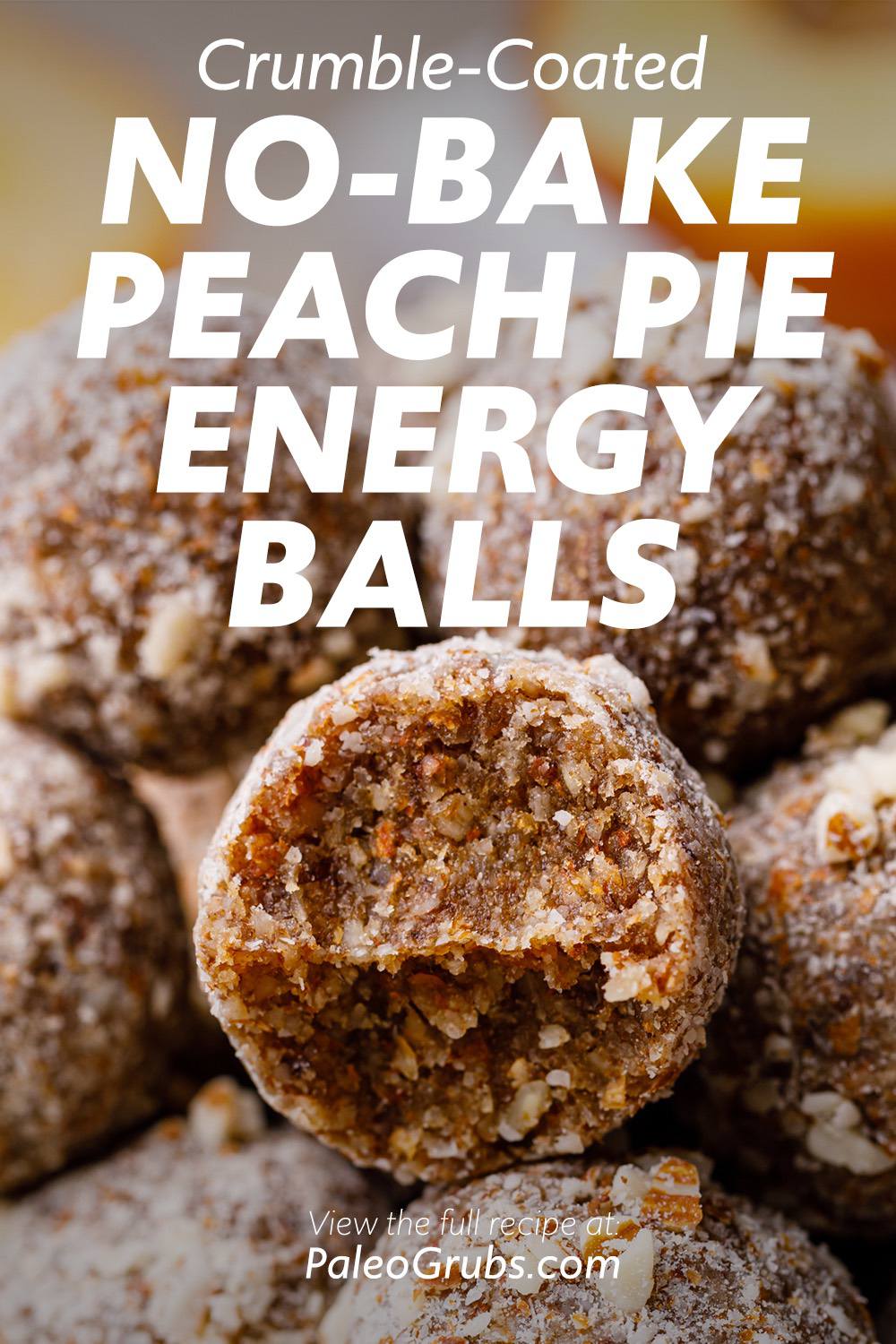 Energy balls are great as a snack because they tend to be packed with calorie-dense ingredients such as a nut butter or fruit-based binder.
In this recipe, we will be using fresh dates which is a natural sweetener that is packed with antioxidants and high in fiber. (1.)
(You may also like: Glazed Lemon Pound Cake Energy Balls)
Crumble-Coated No-Bake Peach Pie Energy Balls
Jess (Paleo Grubs)
FEEDmyFIT is a meal delivery service company located in Meridian, Idaho that creates nutritious meals to fuel athletes and those looking for a healthy diet. The views and opinions expressed in this article are strictly those of its authors and were not written by FEEDmyFIT. This article was originally published by Paleo Grubs.